Joe Trubenstein
5 Retro UI Kits for Web Developers to Twist the Nostalgia Knife
Deep in the heart of every millennial, now in their thirties - lies a painful yearning to return the days of internet old.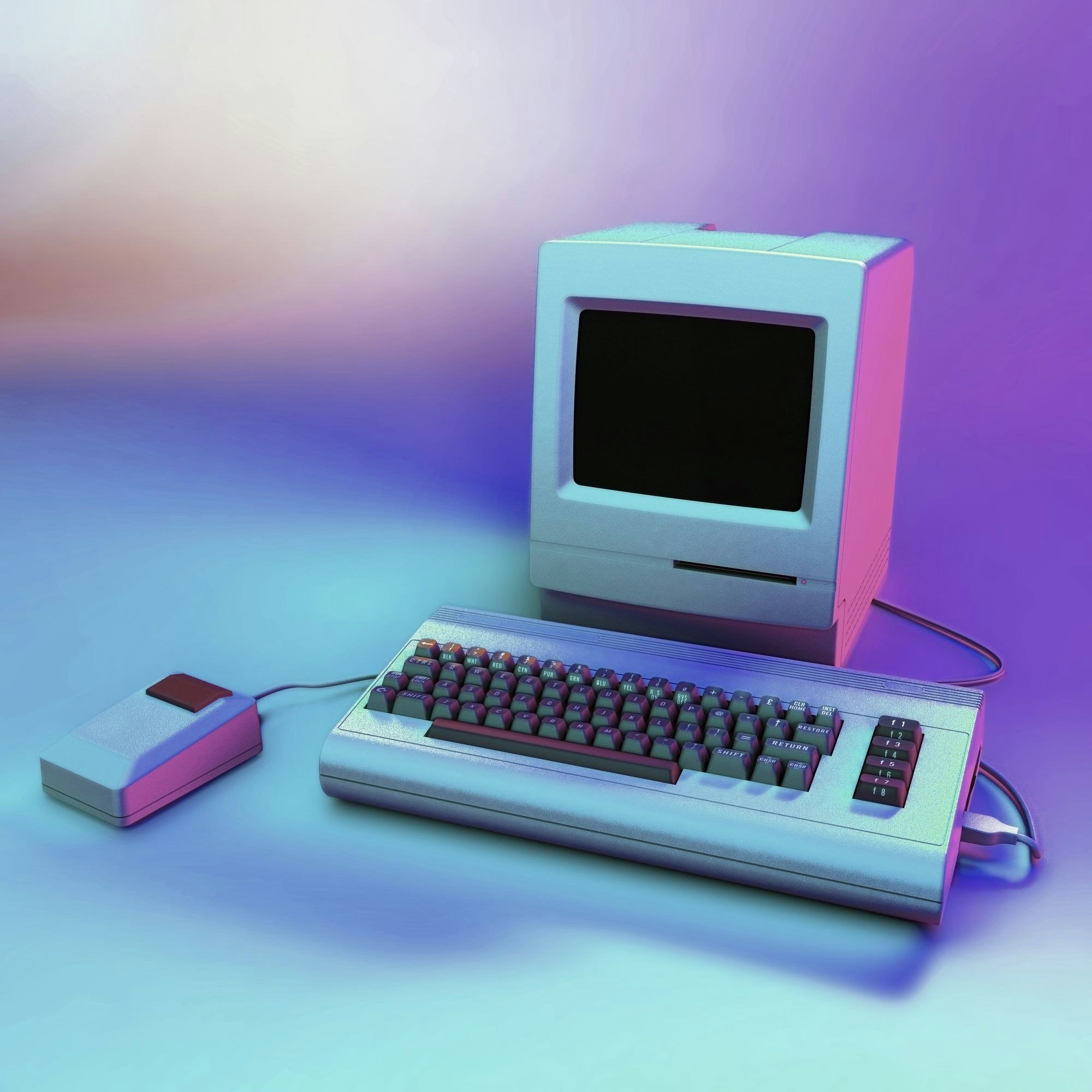 The early internet was a world in which colors seemed brighter, time moved slower, and the possibilities for the future seemed too vast to comprehend.
Here are 5 Retro UI kits guaranteed to conjure up memories of trying not to wake your parents with the dial-up noise.
NES CSS

NES CSS is a framework that will immediately tug on your 8-bit heart strings.
The tool provides an impressive range of components that might have you wondering if you should reinvent yourself as a Chiptune DJ.
It also comes with social icons, some pixel art, and course - heart containers. With 3 varying degrees of fullness.
There aren't any pre-defined layouts or JavaScript included, but neither should be a major hindrance to building something cool.
Windows 95 UI
I like to imagine Patrick Bateman zoning out at a daily scrum, unable to stop thinking about how much he loves the aesthetic of these card components.
"The tasteful thickness of the box shadow, the subtle text on the gray background, my god - it's even got clickable buttons."
I then like to imagine him going to back to his desk to play Rodent's Revenge, quickly changing the screen to an excel spreadsheet whenever someone walked by.
This kit is built on top of Bootstrap 4 - so you should have everything you need to get your retro project up and running quickly.
98 CSS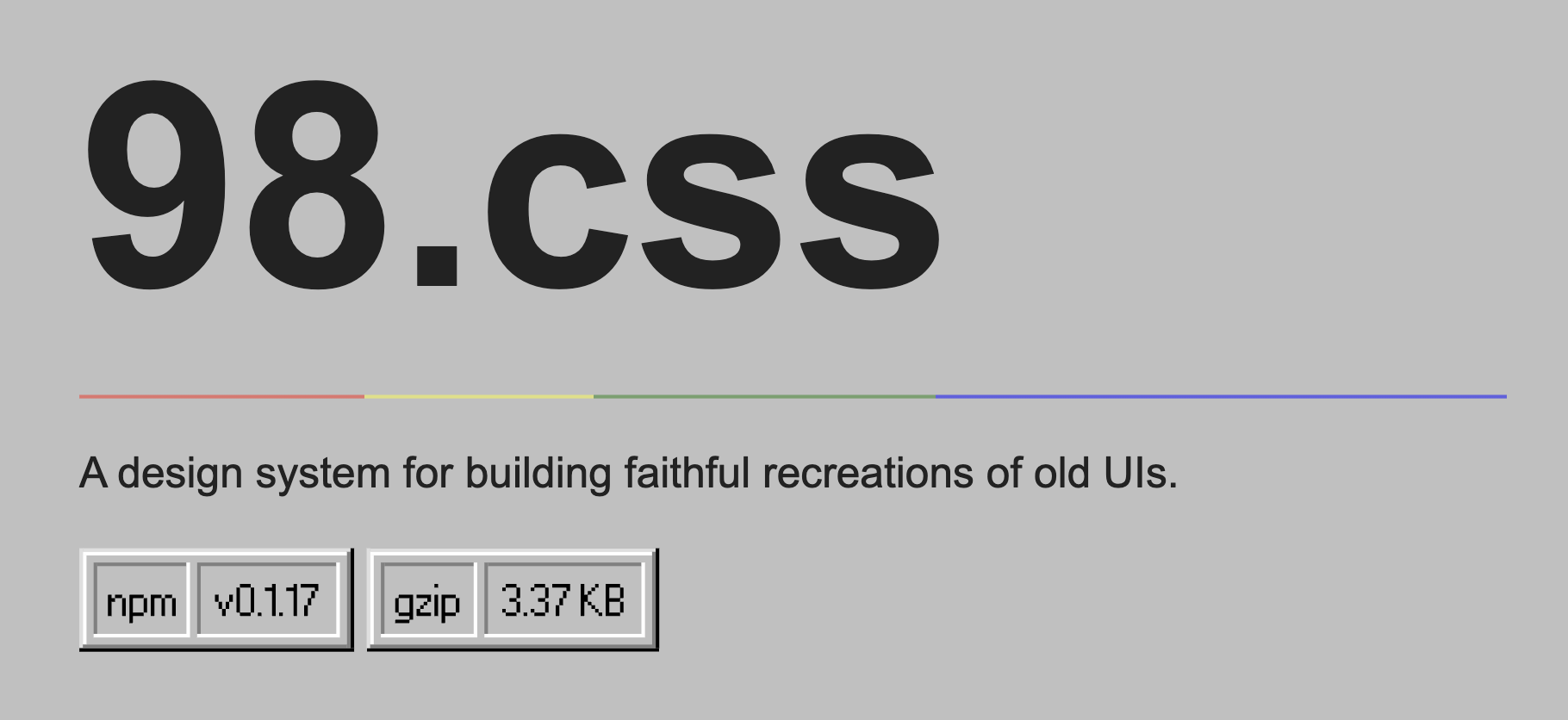 If you fancy yourself more of a Windows 98 guy or gal, you can fast forward three years using this retro CSS library.
Because it all comes down to taste, I wouldn't dare imply that the differences between the two UIs are insignificant.
I would instead implore you look deep within yourself, and really take notice of the different emotions each UI inspires.
Like NES CSS, this project also ships without layouts or Javascript.
TUI CSS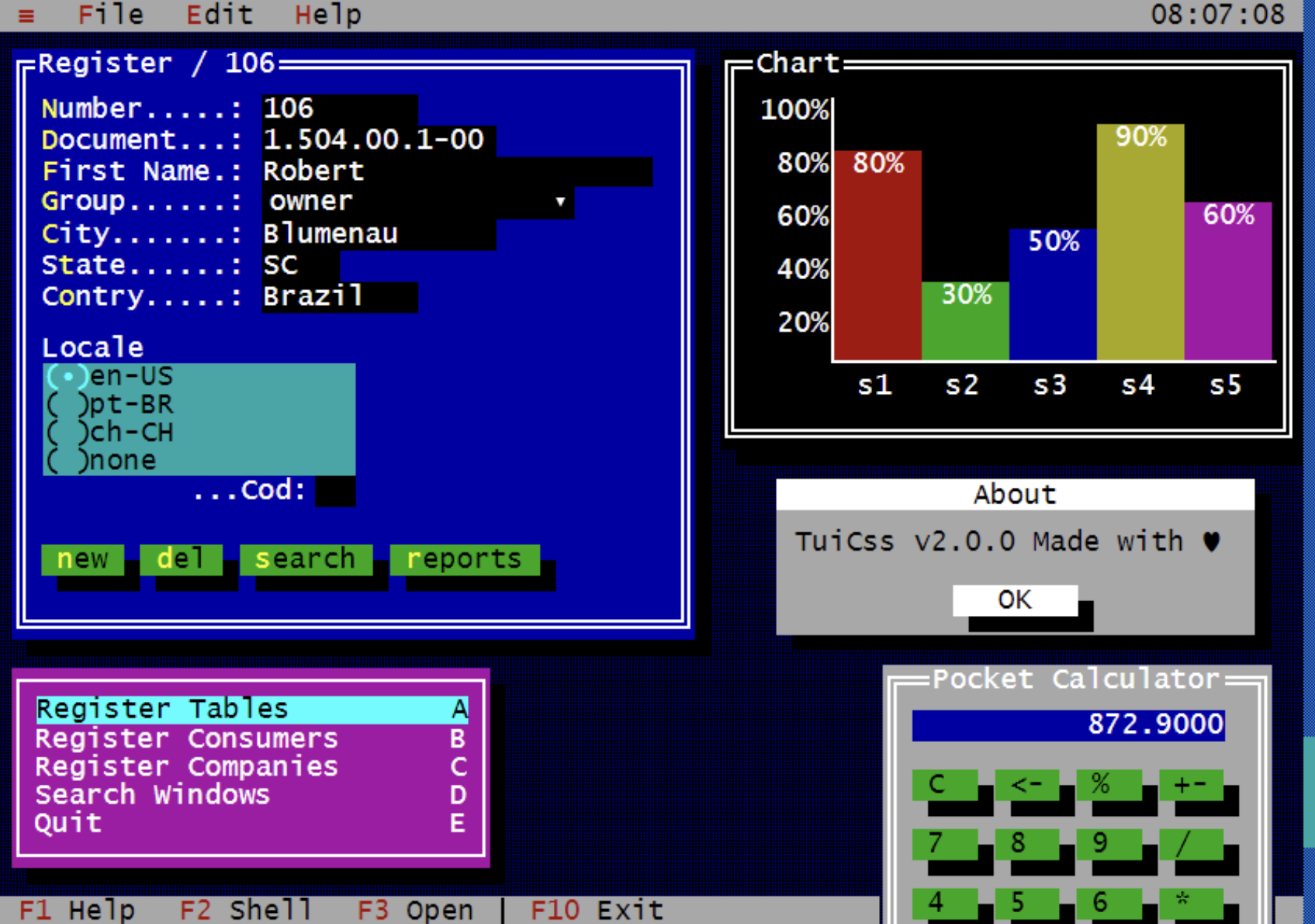 This CSS library strives to take us back even further. I go directly to the mental image of a James Bond villain hacking away at a Soviet terminal.
The high contrast colors and neat angles will have you dreaming of one day wielding the power of the Goldeneye Satellite itself.
Or maybe you're satisfied by simply wielding the power of MS DOS.
When I think of the feeling I used to get from using it to boot up Heretic, it makes me truly wonder - if I will ever know that kind of innocent happiness again.
BOOTSTRA 386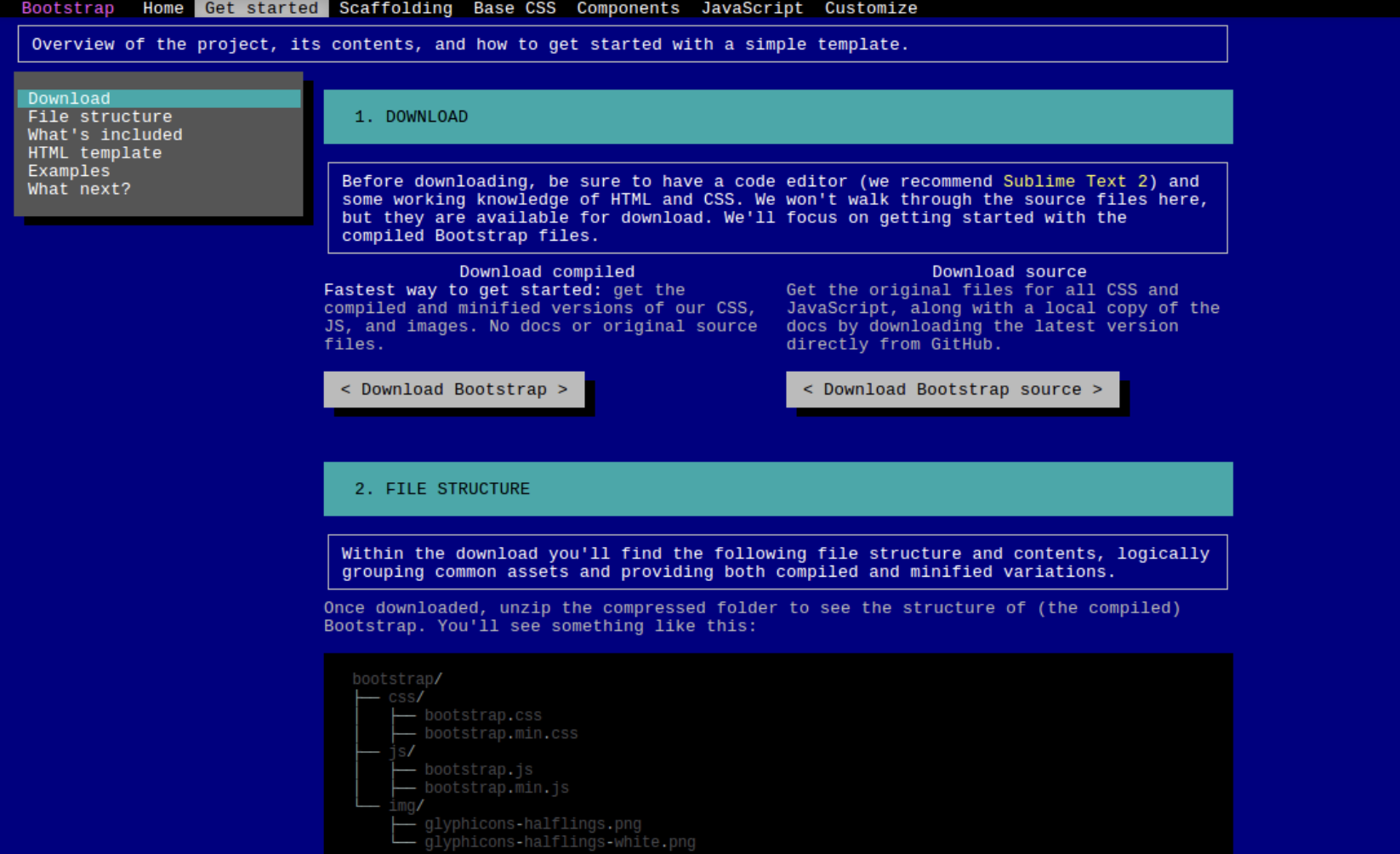 Which brings us to our final retro UI Kit of the day.
This awesome theme is built on top of Bootstrap, and even ships with some sweet templates that will let you apply "blue screen of death" aesthetics to your project very quickly.
The tool gives you the ability to easily spin up a unique portfolio, blog, or landing page that is sure to get a reaction from those who share your exquisite retro tastes.
That being said, you run the risk of frightening visitors to your site - if they still have traumatic memories of their childhood computer's final crash.